With the pandemic still a problem for normal school programs, many institutions have turned to digital tools to keep things going. But with it comes the ugly reality of having to deal with data breaches and theft of students' private data. This means that students and teachers have to find a way to deal with online vulnerabilities. As a student, you may need to keep in mind several things to ensure your data is safe from those who want to steal it. Here are some hints to stay safe online at school and at home.
Keep Your Social Media Secure
It's become almost impossible to engage with teachers and other students without having to rely on Facebook, Twitter, and Instagram. These social apps aren't only crucial in keeping in touch with school work, they are also a way for students to escape the harsh school environment for some fun. To stay safe on these apps, make sure you review their privacy settings and keep your information hidden from those who don't need to see it. For instance, for Facebook, you can make your account only visible to friends and ensure that only people you follow can see your tweets on Twitter.
Only use Websites and Apps that Encrypt Information
Sites and apps with encryption ensure that the information you share online is protected from snoopers, hackers, and third parties. For websites, look out for "https" in their URL. The "s" means that the site is secure and the information is encrypted and cannot be used by third parties and hackers. Also, look out for a "padlock" icon next to the URL. For apps, check the privacy policy, and if you can only use iOS apps.
A virtual private network service can also protect your information from being stolen by hackers. It protects data such as location information. You can use a VPN if you are unsure whether the wi-fi you're connected to is secure. It's highly recommended that you use a VPN when using a public network.
Use strong and unique passwords
Try and use a password that cannot be easily guessed by anyone who may be interested in your information. Cybercriminals sell millions of passwords on the dark web, don't make it easy for them. If you cannot come up with strong passwords, you can use a password manager that helps you generate uncrackable passwords. Also, make sure you don't use the same password on more than one online platform. Again, you can find apps that help you securely store your passwords.
How do you protect your assignments?
So far we've looked at how to protect your personal information, but how can you protect your schoolwork from being plagiarized. Let's say you've been working on a paper (it could be a lab paper, essay etc.) that is taking you too long and you are worried that it could be stolen by hackers (it happens). The best thing to do here would be to trust your assignment to a professionals. Millions of students trust these professionals to keep their paper safe, and all you have to do is search for someone to do my assignment online and you will have access to the best professionals. Remember, as much as everything else needs to be secured; nothing matters more than your schoolwork.
Don't Fall for Phishing Scams
Cybercriminals notoriously use phishing scams to steal your information, and if you are not careful, you could give a criminal access to your crucial data. To be safe from these scams, don't click on suspicious links, avoid giving financial information in emails you send out, and check to ensure that the email you are replying to is from a trusted sender. If you fall victim to such a scam, quickly follow up with an email to the authorities. Change your financial information immediately if you can and contact your bank.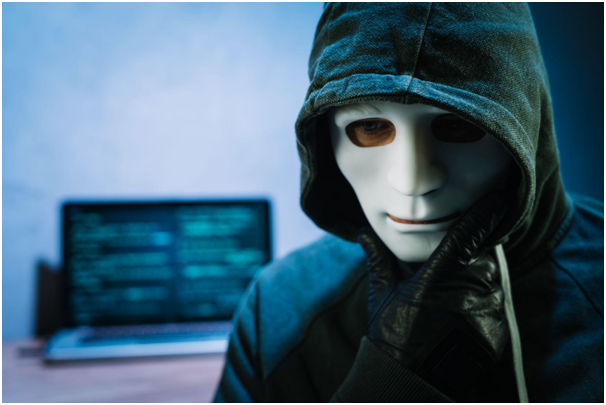 Read the Terms and Conditions
It sounds like a tedious chore, but you could save yourself from a lot of trouble by going through a website or an app's T&Cs. For instance, how else would you know if the app you are using to scan your face isn't sending out your personal information to third parties?
Don't give out personal information
This point may sound obvious, but it cannot be emphasized enough: Do not share your personal information carelessly on the internet. If you have to share something personal, at least make sure that you know who you are sharing it with. All it takes is a slightly determined cyber thief to make everything come crumbling down for you.
Don't download attachments from strangers
An email attachment from an unknown sender can be the gateway for all kinds of cyberattacks and information theft. Malware and phishing scams are run this way. If your device is connected to a more extensive network, the damage could be even more devastating.
Avoid Unprotected Public Networks
Anyone with malicious intentions can easily access public networks that are not protected. By simply connecting to such a network, a criminal can get access to literally everything on your computer or phone. Keep this in mind before you desperately connect to a public wi-fi that seems free and easy.
Conclusion
As much as the internet has been a great place to keep education going during this pandemic, it has also laid bare the need to protect personal information from cybercriminals. These are only a few hints that you can use to protect yourself during this time.
Author Bio
Brandon Kryeger is a freelance writer and journalist. He loves writing about movies and books. When he's not writing, he loves to cook and enjoys outdoor activities like swimming and cycling.